While we advocate a good garage purge now and then, we also recommend these ten essentials that every well-equipped garage should contain. Read on to see what you might need to make room for…
1. Fire Extinguisher
The equipment that you might never need also could be the most important thing to have in your garage. If you don't have a fire extinguisher in the garage, perhaps now is the time to purchase one.
In the case of fire, FIRST CALL EMERGENCY SERVICES ON 111
Aim the nozzle at the base of the fire from a safe distance (2-3 metres). Sweep the extinguisher from side to side while aiming at the base of the fire. Most extinguishers will only last 10-15 seconds once started.
Get more information on fire extinguishers and their use here on the Fire & Emergency NZ website.

2. Ladder / Stepladder
Rather than climbing on a chair or stool or other unsafe surfaces, keep a stepladder in the garage to access lightbulbs, check fire alarms, clean windows and reach high up shelves. For outside tasks, a quality ladder will last for many years if it's looked after. Just make sure that your ladder is always stable and that someone else knows you're climbing it.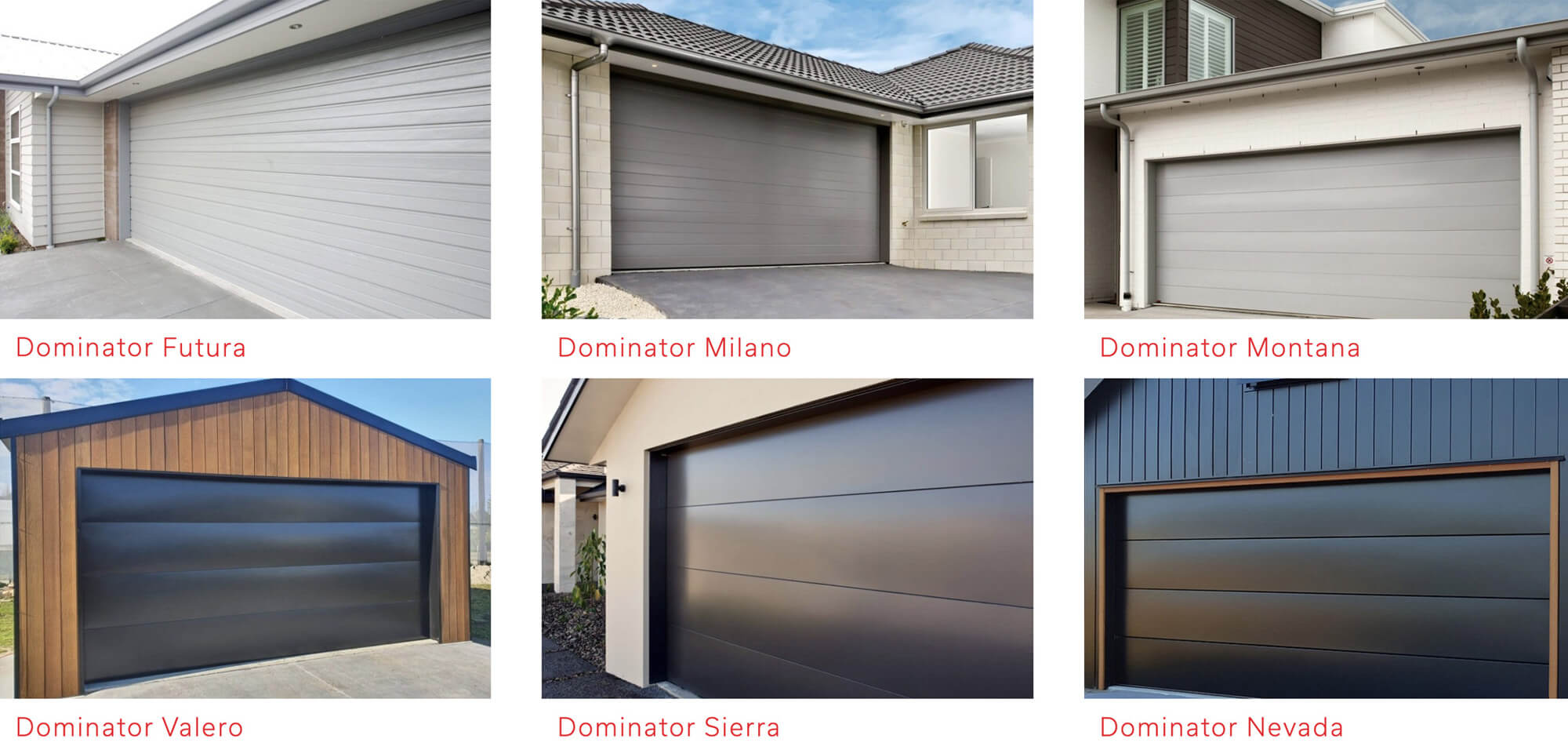 3. Insulated Garage Door
An insulated garage door will help to reduce the transfer of heat or cold air into your garage, making it a more pleasant space to occupy. In the case of an attached garage, those benefits can be felt not only in the garage itself but throughout the home. Insulation also acts as a barrier to sound transfer. If you live on a noisy street or if you use your garage as a woodworking or music zone, insulation can help to keep the noise out - or in - meaning happier neighbours and housemates. Check out 10 reasons why you need garage door insulation here.
4. Car Care Equipment
Even if you use a car cleaning service, there will be times when a cloth and polish come in handy, like when the kids apply sunscreen to the door handles as well as their faces. Keep a few rags in the garage to use when checking your vehicle's oil, for cleaning off the windscreen or to wipe grease from tyre rims. Radiator fluid is another product to keep on hand and a bottle of windscreen cleaner won't go astray either.
To keep on top of messes in the car, we like to keep a cloth and protectant spray in the glove box for easy access.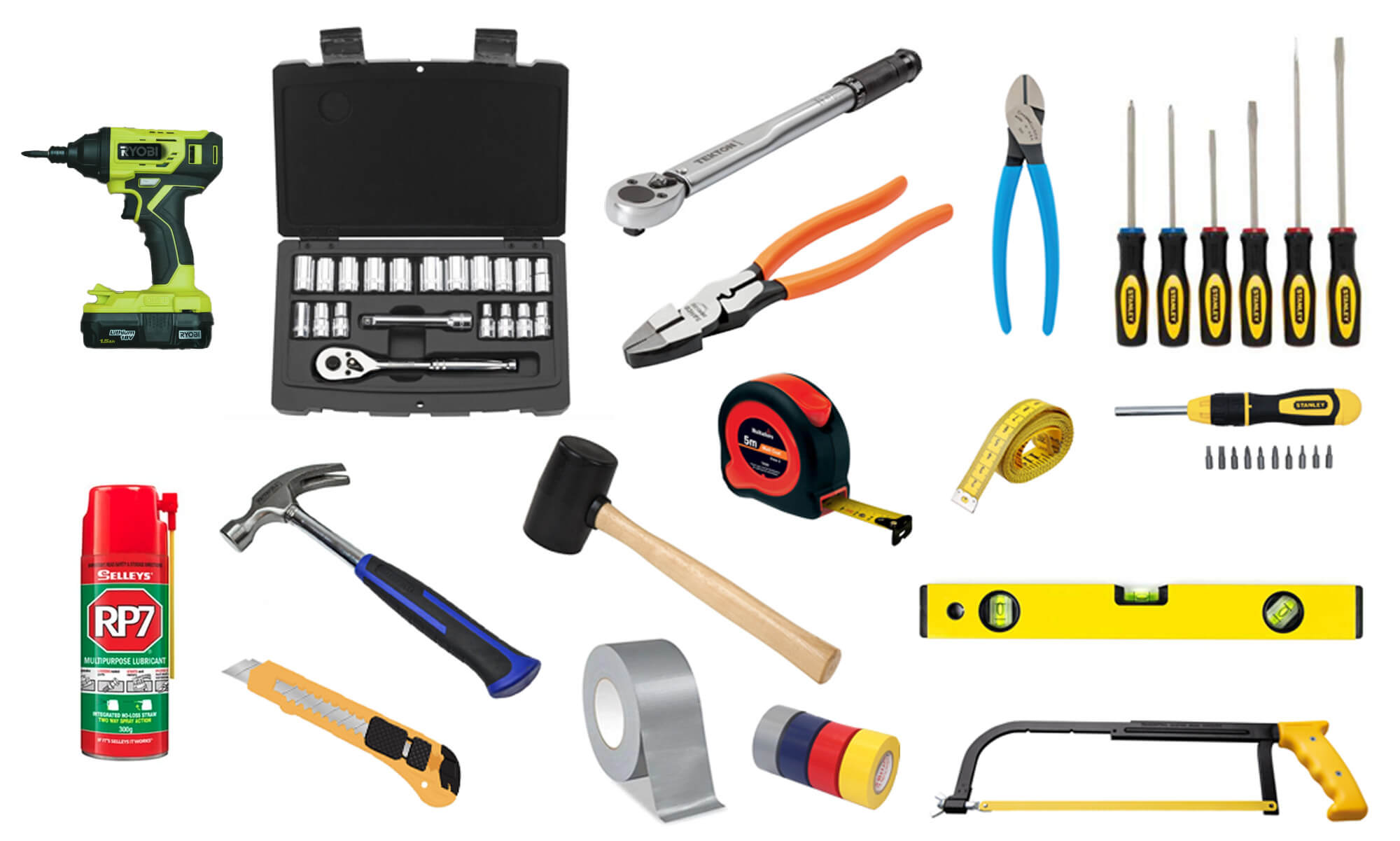 5. Basic Toolkit
A cordless drill or combination drill/driver comes in handy for multiple applications from simple repair jobs to assembling flatpack furniture. Every home needs a can of lubricant such as Selleys RP7 for repairing squeaky doors, unfreezing locks and maintaining the garage door. We also suggest creating a collection of the following:
Socket set • torque wrench • pliers • wire cutters • screwdriver sets (flathead, Phillips and Allen keys) • hammer • mallet • tape measure • level • box cutter and blades • duct tape • electrical tape • hacksaw (cuts through anything so reduces the need for other saws).
6. Designated Dumping Ground
In order to keep your garage tidy and working efficiently, we suggest creating designated spots for often-used items. Install hanging racks for coats and bags, designate cupboards, shelves or even plastic bins - the simpler the better - for sports gear and other equipment that is frequently taken in the car.

7. Good Lighting
Garages often don't have much natural light due to a lack of windows, so additional lighting is important. This is especially true if you use your garage at night for projects and hobbies. For overhead lighting, LED bulbs and tubes last for a long time and produce less heat than fluorescent lighting. LED's are also a great solution for portable lighting if you work on cars in your garage.
8. Storage Solutions
We've covered the day-to-day stuff that needs a place in point 6 above, but the rest of the items you keep in the garage need a place too. Investing in storage for your garage will reduce clutter and keep floor spaces clearer and safer, while also providing a way to care for the gear that you don't use often. Store your gear in spaces or containers according to the season they're used - summer gear, winter gear, Christmas decorations and suitcases should all have their place which can be rotated as the seasons change.
9. Pressure Sprayer
Useful for all sorts of jobs such as cleaning the deck, removing moss from paving and pathways, washing down the house and cleaning the garage floor, a pressure sprayer or water blaster is a great tool to have in your garage arsenal. They can also be used to wash fences, trucks and boats, clean gutters, wash wheelie bins, BBQs and patio furniture, and restore bird baths and fish ponds.
We don't advise using a water blaster on your garage door, gardens, windows or anything electrical. Be careful in the case of paint - lead paint should never be stripped using a pressure sprayer. Never aim the sprayer at pets or people.
10. Basic Safety Equipment
When an odd job comes up, why not be prepared with items to keep you safe? Leather work gloves, safety glasses and masks for use when painting or spraying weeds are all inexpensive items that could save your health immeasurably.
For the latest updates and tips, follow us on Facebook and Instagram!