Ready for a refresh in 2022? Garage door style is hotter than ever right now. We've reviewed the most popular garage door accessories and colour trends to help you design a garage door that looks current yet still speaks to your sense of style.
What's hot in colour?
A new garage door provides an excellent opportunity to play with colour to create extra appeal for your home. White or light coloured garage doors were all the rage in recent years and though white is still a fabulous option in the right circumstances, darker shades are definitely in favour.

Above, Nevada looks stunning in a monochrome situation.
Once considered a bold colour choice, black is now very much on-trend and appreciated for its recessive qualities. Black is classy, easy to match with other colours and black performs well in different textural applications, pairing beautifully with natural elements.
From clothing to home design, you can't go wrong with neutral and tonal colours. Greys and beige for your garage door are a safe bet, though they can be far from boring. Use a tonal variation of your house and trim colours on the garage door to add texture and depth. A grey or neutral colour can perfectly offset a bold colour, so if you've already chosen something out of the ordinary for your front door and don't want to risk overdoing it, try a neutral colour on your garage door.

Above, Nevada strikes a tonal pose in neutral and dark colours.
Matte colours are a recent addition to the options for flat panelled Dominator garage doors. Available in TidalDrift®, a deep grey and FlaxPod® which is almost black, Matte colours can add a perception of quality while enhancing the receding nature of dark colours.
Design is going contemporary
2022 design trends are leaning toward a sleek, no-nonsense aesthetic. For the average modern home, garage doors that feature clean lines are making their understated mark. This translates to flat sectional panels, which are noticeably on-demand according to our dealers.
John Moroney from Garage Doors Auckland tells us "People might worry that flat panels are too modern, but they are actually very versatile. The minimalist look goes with anything, even older homes."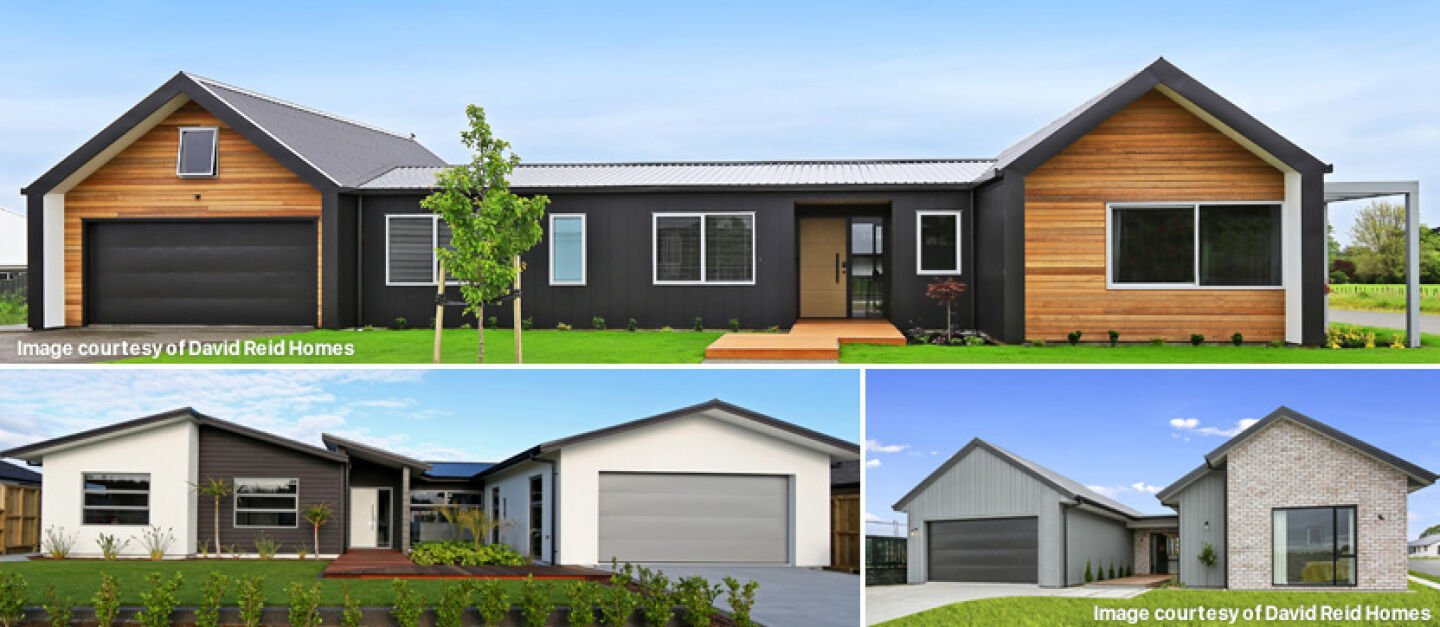 Above, flat panelled Dominator Sierra
Smart technology, wise choice
Smart technology is certainly trending and the trend will continue gaining momentum with the development of new technology. In terms of garage doors, that means achieving peace of mind and prioritising safety with intelligent home security and upgraded access systems.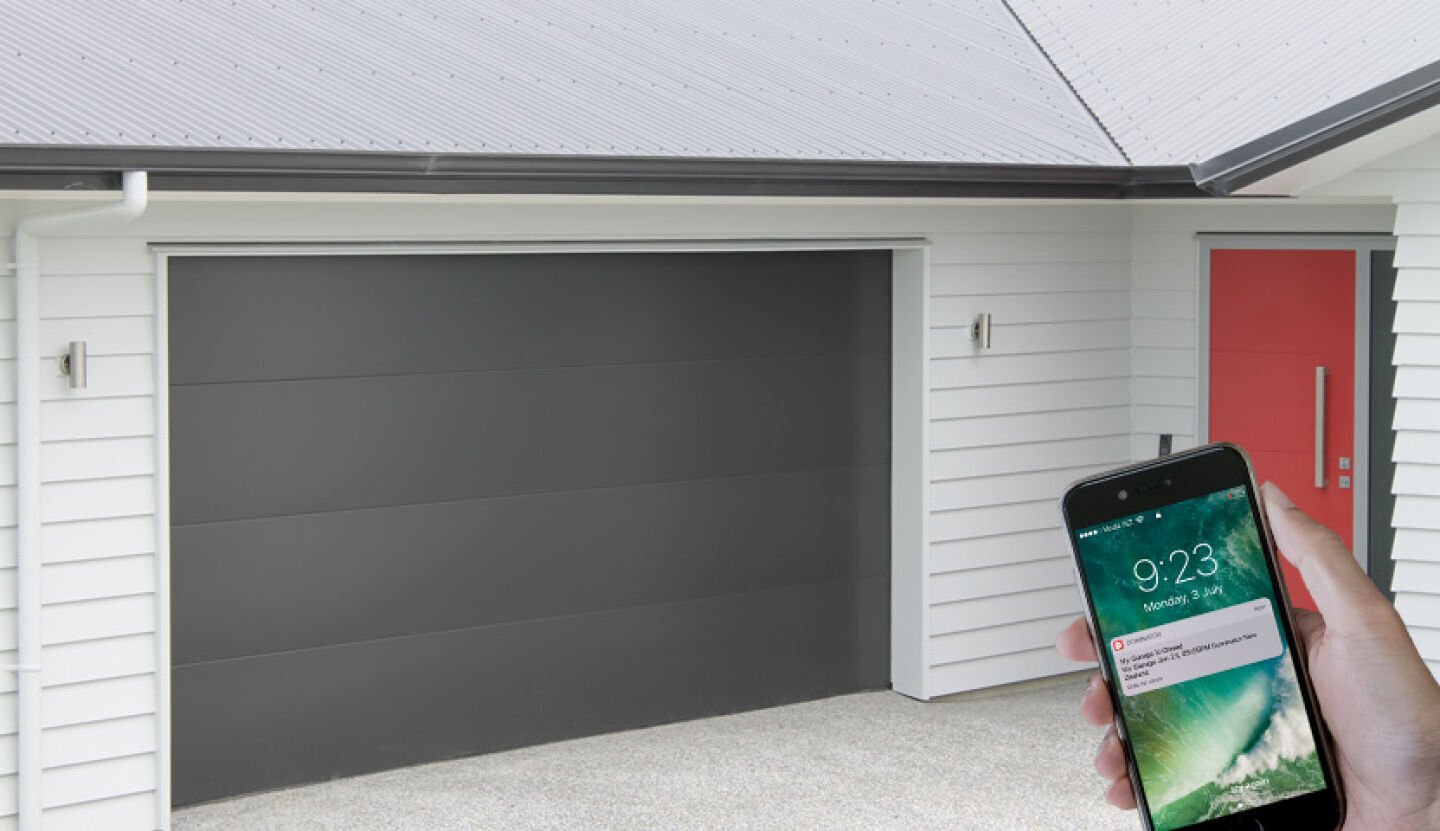 Above, Dominator's Valero and optional Smartphone control
Smartphone capability has transformed the security and convenience aspects of modern garage doors. Using Dominator's Smartphone Control Kit, you can not only open or close your garage door from anywhere*, but you can also monitor the status of the door and get notified with real-time alerts for a range of customisable situations. Use the App to give access to guests and family members. Operate multiple devices such as garage doors and gates in numerous locations. Check your garage door while you're away from home and view an activity log so that you know who has used the garage door and when.
Please note that wireless Safety Beams are now compulsory with the sale of any Smart opener device.
*Subject to cellular WIFI connection and availability.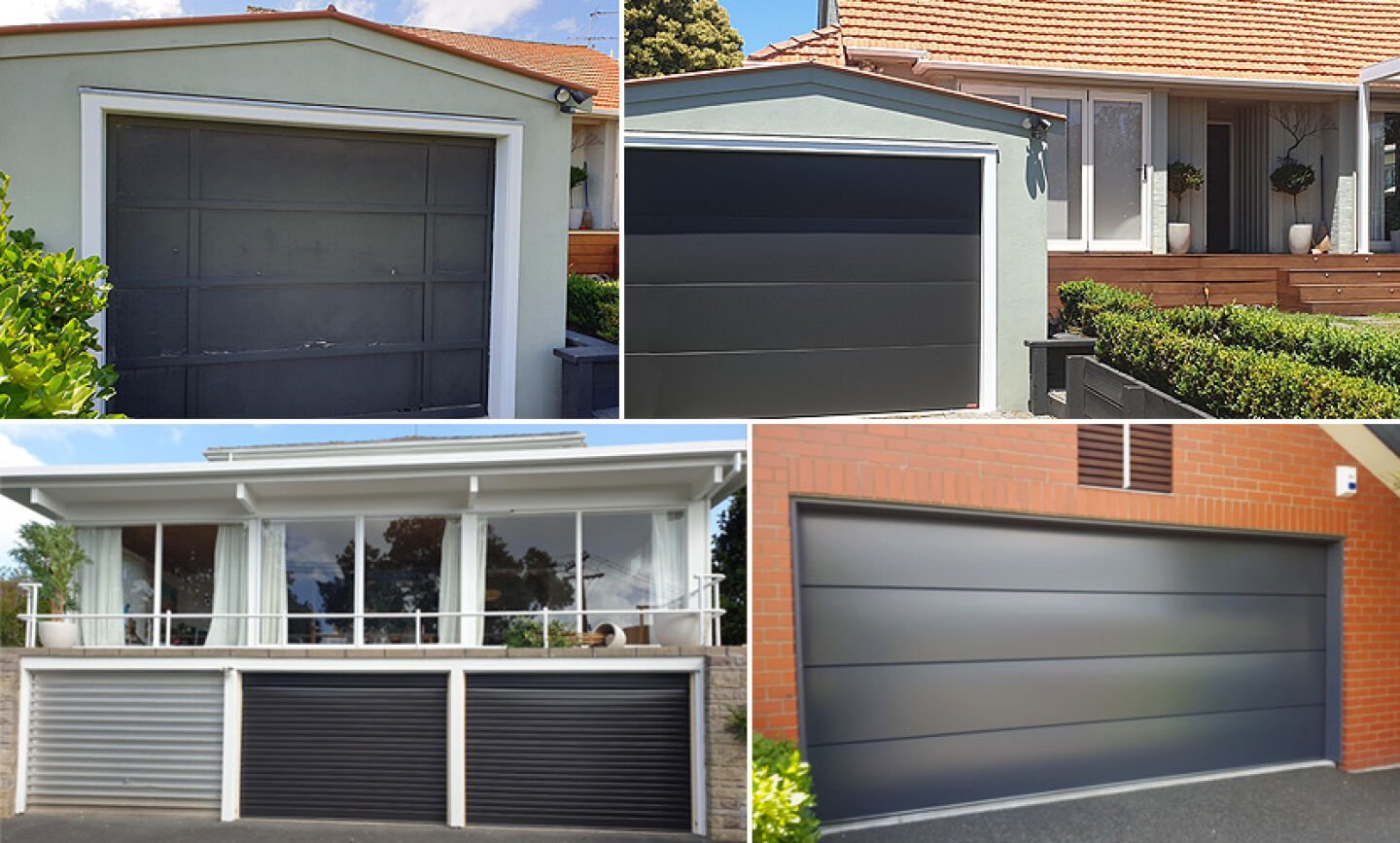 Above, top left and right: Before and after, Nevada installed by Dominator South & East. Bottom left: Work in progress by Dominator S&E. Bottom right: A Nevada installation by Dominator Access Systems.
Insulation
Insulated garage doors have become popular for their ability to reduce heat transfer - warm for cool air - into and out of the home. Lynda and Carl Malloch from Dominator Access Systems noticed the difference immediately when they installed insulated garage doors. "Going down the stairs you can notice the temperature difference in that lower part of the house even if the door into the garage is closed," Lynda told us.
Another valuable quality of garage door insulation is the reduction of sound transfer. Road noise can be significantly reduced by insulation which makes it appealing for high-density housing situations. Owner of Garage Doors Auckland, John Maroney, tells us that Insulation has made his garage door noticeably quieter - not just regarding noise transfer, but the door itself is less noisy in its operation. Features of Dominator Garage Doors that are particularly popular with his customers include insulation and Smartphone Kits along with PE Beams.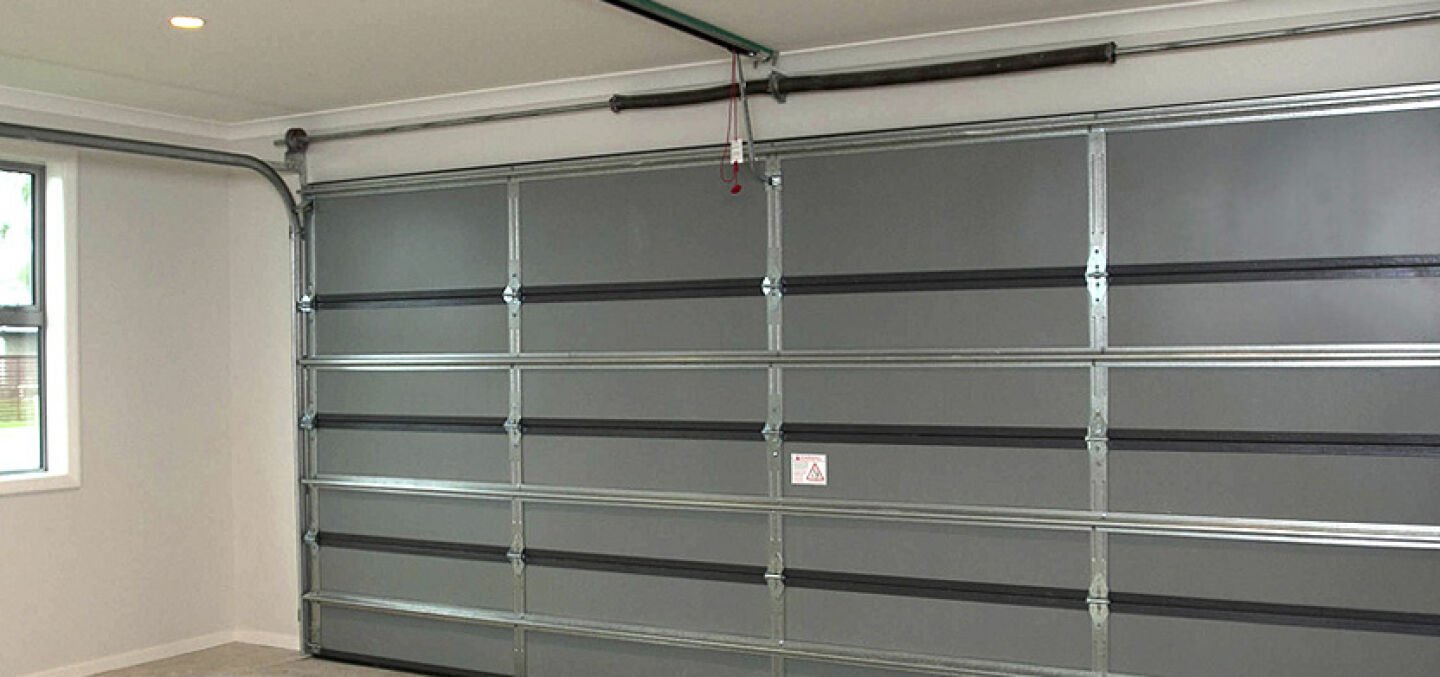 Dominator's Insulated series features graphite-infused EPS.
Garage doors are more than functional, they're a style statement in themselves. If you're ready to talk about a contemporary garage door and motor to suit your home whether the design is modern or traditional, give us a call on 0800 005 686 or find your local dealer here.