The exterior of your home is the first thing anyone sees from the street or when people visit, so it's an important contributor to the overall impression your home makes.
In this article, we're looking at exterior trends for 2023 and offering inspiration to get the looks with Dominator garage doors, along with a few other tips for increased street appeal that won't break the bank.

Above, left: Industrial style simply achieved with concrete block and enhanced with a 'colour block' garage door. Achieve this look with Dulux® Powder Coating and Dominator Sierra. Above, right: Beautiful industrial style in this Wanaka house by David Reid Homes, featuring Dominator's Nevada.
Colour Blocking
Adding blocks of colour might seem risky and permanent, but it doesn't have to be either of those. Treat your garage door like a colour block whether it's a contrasting bright or a tonal neutral. Paint sections of your home to highlight them and create drama. Or try different cladding to create the colour blocking, whether it's as part of a new build or applied to an existing exterior.
Tip: Choose the Dulux® Powder Coat option to match your door to your favourite colour.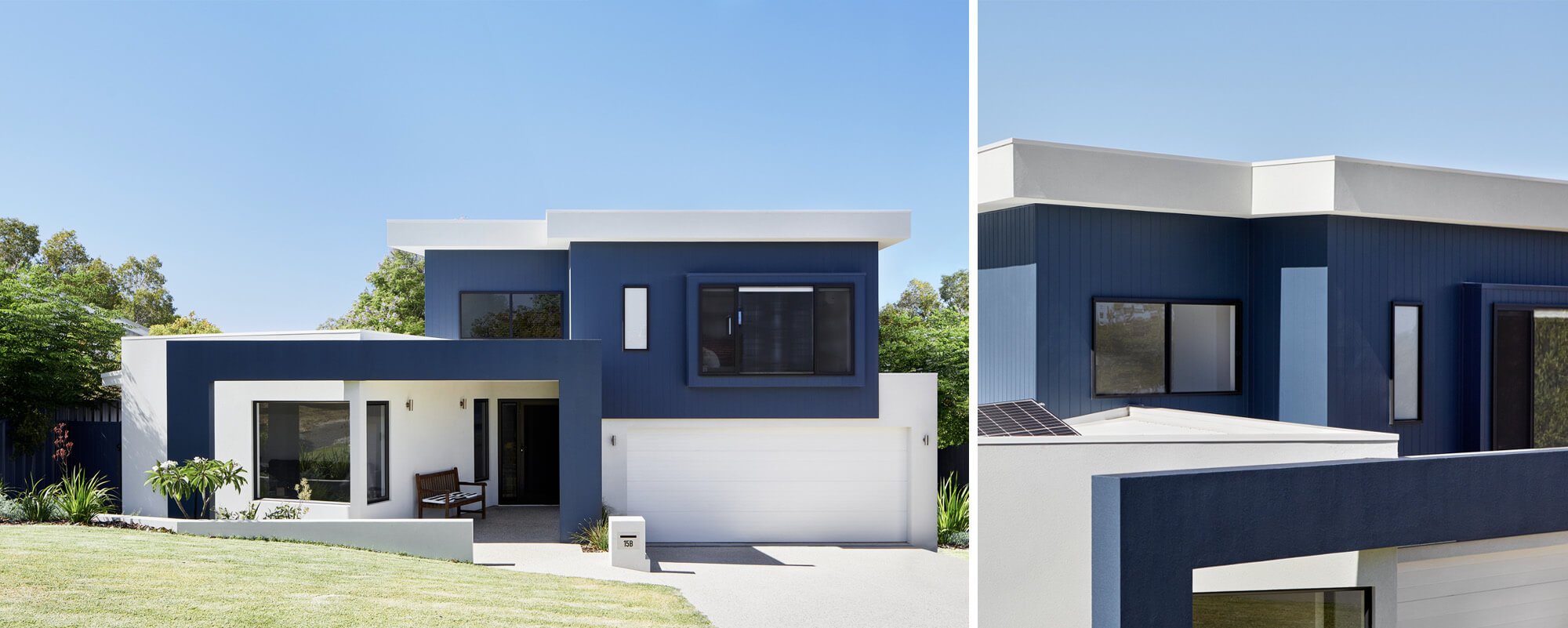 Above: Exquisite colour blocking with the help of a white garage door. Achieve this look with Dominator Valero, Sierra or Nevada in Titania or Cloud.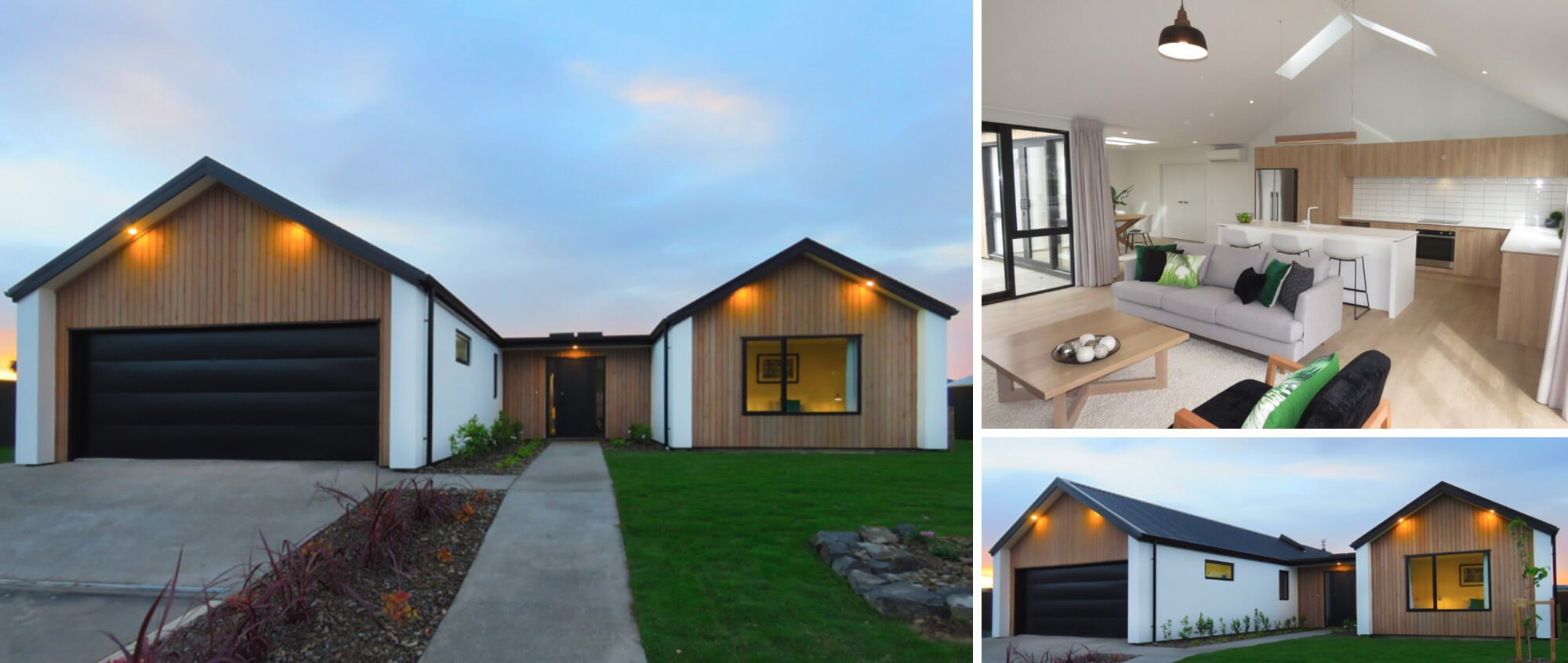 Above: An example of using mixed materials to achieve colour blocking is this gorgeous home by David Reid Homes. Inside, the colours echo the exterior. Get the look with Dominator's Nevada in Ebony or Flaxpod.
Industrial Design
As the name suggests, industrial-style design draws influence from industrial buildings. Often characterised by the use of raw or reclaimed materials, exposed steel and large open spaces, industrial design has been popular in urban dwellings for many years but now it is also being used for modern homes.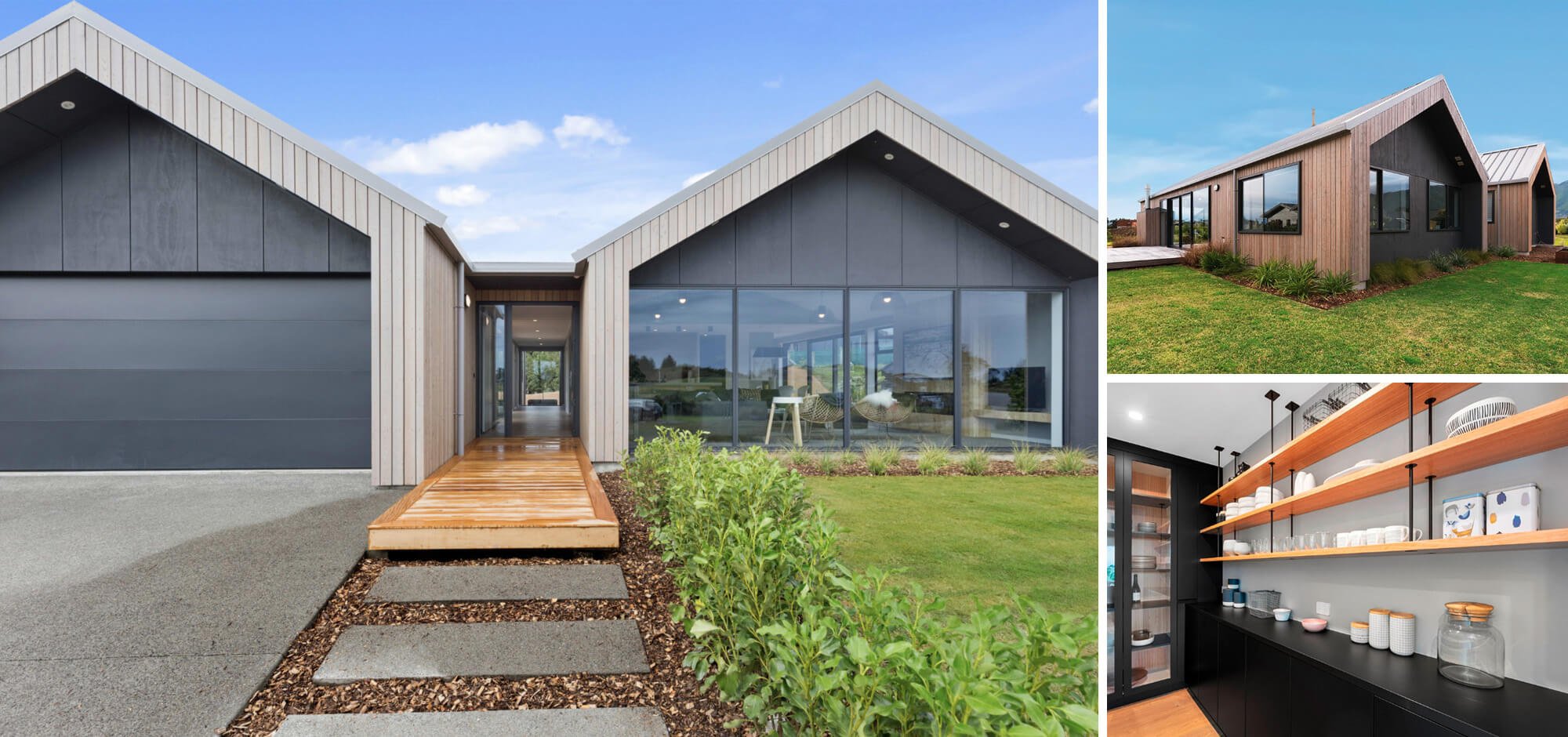 Above: Large, open spaces and industrial-style fittings make for beautiful simplicity in this David Reid Homes dwelling. Get the look with Dominator Sierra.
Natural Stone buildings and accents
Natural stone lasts for decades, so you can be confident that stone accents and cladding will be durable long term, with low maintenance to boot. Natural stones like granite, limestone, slate and schist will add texture, colour, beauty and value to your home. Some types of stone are also suitable to be used decoratively on interior walls or for flooring.
Tip: Choose local materials for a look that reflects your environment.

Above: Local schist features as an accent on the exterior of this Kinloch home by David Reid Homes. Inside, the stone fireplace and chimney surround continues the theme. Get the look with Dominator's Sierra and Nevada.
Mixed materials
The mixed material trend is a smart way to create depth and visual interest while encompassing some or all of the above design styles and trends. To achieve the look, link colours or tones in different materials - or intentionally choose contrasting colours for impact - and consider using texture for effect.
Tip: Use a vision board to help choose materials that provide a cohesive look.

Above: An unexpected blend of colour, texture and form works to perfectly enhance street appeal and interest in this home by David Reid Homes. Get the look with Dominator Sierra.
If you'd like to see how a Dominator Garage Door can add a modern look to your home or increase street appeal, talk to your local Dominator Dealer today!